NORTH CITY FEATURED IN THE EVERETT HERALD
(click on image for article)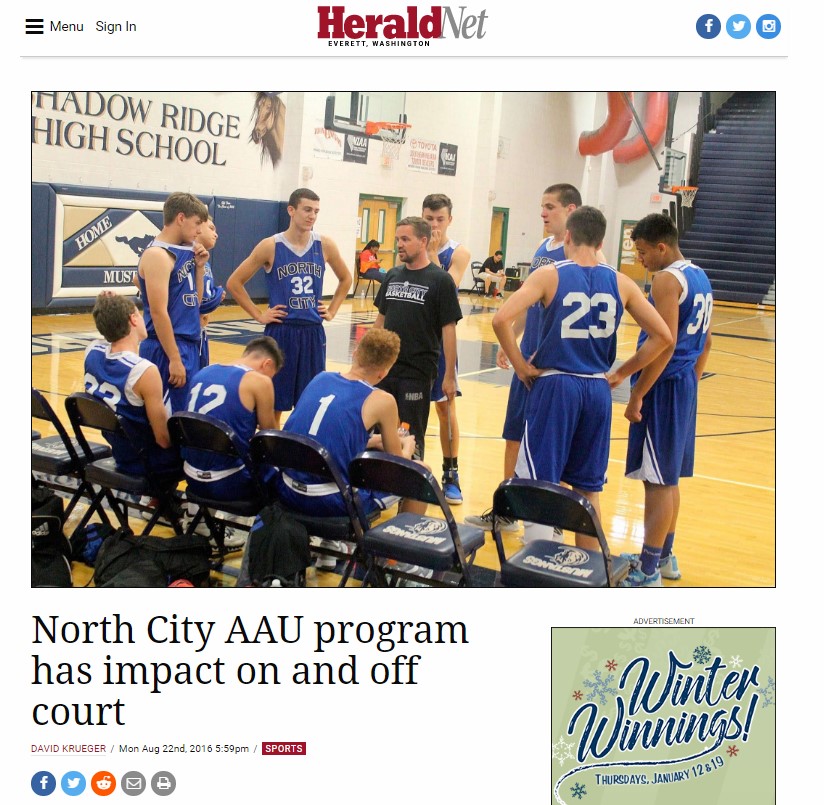 (click on image for article)
—————————–
It takes a village to raise a basketball player. It has been our mantra since 2010, when the program was formed with one team. We focus on providing quality training and AAU competition to help provide a well-rounded experience for basketball players to grow.
In 2018, we fielded 16 teams ranging from 4th grade to 11th grade and competed in top tournaments in Washington, Oregon, California and Las Vegas, NV. Our training only program is offered year-round and helps players of any skill level advance their game. In total, we had 250+ players take part in the program last year.
Learn About Our 2019 Tryouts
Learn about Our Coaching and Training Staff
PROGRAM HISTORY
In 2010, North City started with 1 team of 8th graders with the goal of getting each player better, competing against the top AAU teams in the area and to have fun. That team consisted of players from the 2014 class including players from Shorecrest, Arlington and Jackson – all teams that qualified for the State Tournament in 2014 (their senior year in HS).
That 2010 team won the PNAAU Spring League (shown above) and North City was born. In 2011, we expanded to two teams, both at 15U and provided a quality training and competition option for players in Snohomish and King County. Our 15U Black team won the Pacific Northwest District Championship that year (shown below) and also had a 5th place finish at the Best in the West tournament in Yakima.
In 2012, we expanded to 4 teams and started to include younger grades along with our 2014 graduating class that continued to thrive. We added 2 teams at the 13U level. Below is a picture of the entire program at the Best in the West Tournament in Yakima.
Through 2010-2012, we set a precedent for offering some of the hardest and most rewarding training in the area. Sgt. Mike Lawson, one of our founders and lead trainers, built a innovative core strength training program for our teams that helped set them up for success (pictured below). Sgt. Lawson continues to lead our training program.
In 2013, North City doubled in size and had 8 teams spanning from 13U to 17U. The program continued to focus on the training program, competing in local and national tournaments and helping our players reach their goals. We were able to hire some of the best coaches in the area and helped train/guide nearly 90 players in the 2013 season. (pictured below).
Over the past few years, we were also able to have success on the court. During the 2013 season, we were able to win several AAU tournaments. A few of those are shown below.
In 2014, in an effort to maintain quality, the program stayed at the same size and had 8 teams competing and training locally. We were able to continue to provide quality training and have success on the court.
In 2015, we added more grades at the middle school level and had teams from 5th grade through 11th grade with our program. We grew in size and were able to help support additional players in the Snohomish and King Counties. 2015 program photo shown below.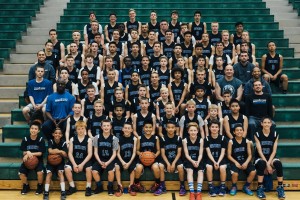 In 2016, we fielded 15 AAU teams and had 200+ athletes taking part in either training and/or AAU competition.
We expanded our training program, offering sessions year-round in the summer, fall and winter to help provide supplemental training for all our players.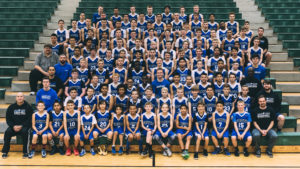 In 2017, we had 16 teams and 250+ players taking part in either training and/or AAU competition. We continued to offer year-round training for ages 2nd grade and up.
2017 program photo shown below: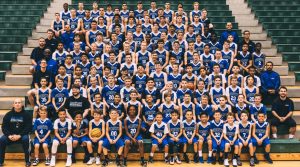 In 2018, we had 14 teams and 250+ players take part in the program. Our training program grew in popularity and expanded in size/offering for each quarter offered.
2018 program photo shown below: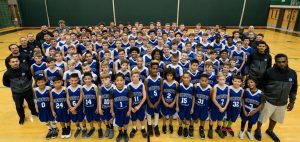 Helping our players improve through their physical and mental game continues to be the focus as we look towards the future.