2019 Coaching Assignments, including the full staff, will be posted no later than Feb. 1st.
NORTH CITY STAFF
Founder, Director of Training, Sgt. Mike Lawson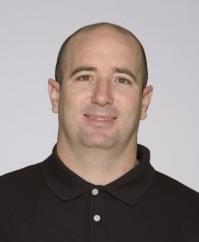 Mike Lawson leads all training efforts for the North City AAU basketball program. His extensive experience in training high school, collegiate and professional athletes is a true testament to his ability to get the most out of his players. Below is some information on Mike, but if you would like to learn more, please visit www.coachmiketraining.com.
BASKETBALL:
* Private basketball coaching for kids; 4th grade to high school, college to NBA/WNBA players
* Current member of the WNBA practice team of men that practices against the Seattle Storm team
* Played basketball in Germany on an all-Army basketball team.1987-1989
* In 1996, played in the Magic Johnson Fila Pro League. This is a sanctioned NBA summer league
* All state high school basketball player in Massachusetts
* Player of the year for central Massachusetts
Founder, Director of Coaching, Andrew Grinaker – 16U Black Coach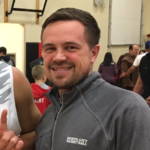 Andrew started North City Training in 2010 because he saw a void in developing and preparing young adults for high school and collegiate athletics. He wanted to create a program that focused first on fundamentals, individual skills and building core strength and conditioning. Each of our teams play in competitive AAU tournaments, but the goal of our program is to improve each player so that they can be better equipped to play at the next level (high school or collegiate athletics).
BASKETBALL:
* Played AAU basketball in Puget Sound Area and Varsity Basketball at Bothell High School.
* 12+ years coaching experience, including Shorecrest High School, Shorecrest HS Feeder Program, Jackson HS Feeder Program and North City AAU teams.
* 5+ years officiating experience, including at the HS Varsity level in Yakima and Seattle areas.
Marshall Massengale, 17U Black Coach and Lead Trainer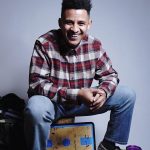 Coach Marshall is a product of Wesco Basketball where he honed his skills and eventually became a varsity starter at Jackson High. His high school career culminated in a 2010 2nd place State finish and all-league honors. After high school, Marshall went on to attend Carnegie Mellon University where he became the first student-athlete in school history to play both football and basketball. Upon his return to Seattle Marshall reunited with the Timberwolf Family and has coached within the Jackson system for four years. In addition to the feeder programs Marshall has partnered with: University of Washington Men's Basketball Camps, Watts Basketball, WestCoast Elite and The Seattle Storm working in player development. He is a homegrown product, "looking forward to a great season of community growth!"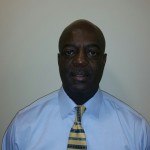 Marion (Max) Green, 14U Black Coach and Middle School Director
Coach Green brings 20+ years of training and coaching experience to North City. He successfully built and coached our 5th grade team last year to a successful season, competing against the other top AAU teams in the area in the first year together. Coach Green is responsible for growing our lower grades (4th-8th), working with those coaches and finding the best players in the area looking to grow their game, both physically and mentally.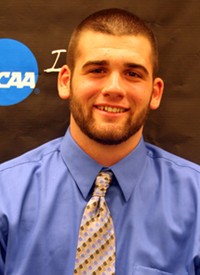 Taylor Stevens,  15U Black Coach & Lead Middle School Trainer
Coach Stevens is in his 5th year of coaching at North City. He is currently the Head Women's Varsity Coach at Marysville-Pilchuck High School. He finished his playing career at Montana State and also led North Idaho to two straight Scenic West Athletic Conference titles. He is also a former standout at Marysville-Pilchuck HS where he averaged 20+ pts per game and was named ALL WESCO.
2018 Staff Photo (not all coaches/trainers present)